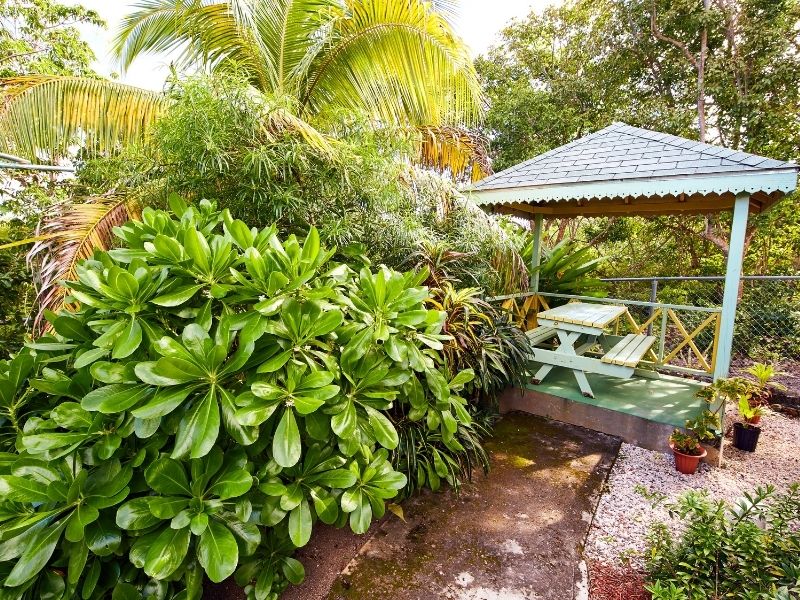 The Perfect Secluded Vacation Getaway
Feel at home while enjoying your holiday at this petite and charming vacation rental on the island of Nevis. Situated on the windward side of the island, this 2 bedroom rental offers complete privacy and is the perfect backdrop for relaxation with beautiful views of surrounding nature and the island's mountain, Nevis Peak. 
The Yellow Cabin is self-contained and comes fully equipped with all the modern amenities one would need and is 15 minutes away from shopping, beaches, nature trails, historical sites and attractions. Enjoy the sounds of nature and be entertained by the wild monkeys and animals while basking in the cool Nevisian breeze. Whether you are planning a weekend of solitude, romance or an extended getaway with family, The Yellow Cabin is the perfect choice! 
The Yellow Cottage is exactly as advertised and has everything you need to feel right at home. It's private yet close to everything, with lots of livestock running around! Authentic Nevis.
Our stay at the yellow cabin was amazing. The area is quiet, relaxing, and beautifully picturesque. Tazel is one of the best hosts I've encountered. She is extremely knowledgeable and helpful.
The cabin is AMAZING. It's so cute and Caribbean. From the back porch and picnic area, we were able to hang out with the monkeys. It's a lovely countryside location with quick access to Pinney's beach.
Experience what the island of Nevis has to offer while enjoying a peaceful and comfortable stay at the Yellow Cabin.